Episodes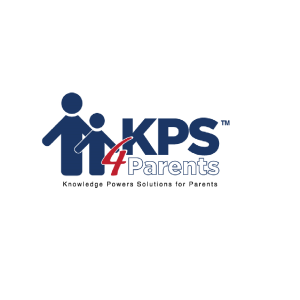 Wednesday Mar 08, 2023
Wednesday Mar 08, 2023
Based on the professional peer-reviewed research, intersectionality can be understood as the phenomenon in which an individual person's social position relative to more than one socially defining characteristic, such as race, language, gender, disability, socioeconomic status, etc., come together to simultaneously impact a person's status in and access to society at large. Where a person fits into the world is a matter of multidimensional considerations.
When looking at the question of whether the current mechanisms of our system of government, and the behavioral rewards inherently built into them, truly serve the good of the people according to the will of the people and the rule of law, the importance of intersectionality to the accuracy of our analyses cannot be overstated. There is no "silver bullet" that will eliminate all of our social challenges with a single shot. Solving our complex, interconnected problems takes complex planning and execution.
Society is a complex system of inextricably intertwined considerations that all have to be accounted for in order for everyone's needs and rights to be equally met. There are no cutting corners, and we now have the computing power to stitch together effective systems of equity for all into the ways our government functions, if the technology is just used the right way. The fail-safes that can be built in and the audit trails that would be automatically created would prevent and capture any attempts at abuse just as a matter of normal functioning.
We aren't there yet, but the application of enterprise-class computing technologies to the delivery of publicly funded services is inevitable, and it will streamline a lot of inter- and intra-agency operations, trimming the administrative fat within a lot of State and local publicly funded programs. Eliminating human error and dishonesty from a public agency's administrative processes prevents episodes of noncompliance that puts the agency in legal jeopardy.
I've told the story in past posts of the case in which one of my students went for months without a needed piece of equipment ordered by his Occupational Therapist (OT) as an accommodation for his sensory needs in the classroom, which meant he was up and out of his seat disrupting the instruction, because of an interpersonal feud between two mean old ladies who hated each other in administration. One of the mean old ladies worked at the student's local school site in the office, processing purchase requisitions and submitting them to the school district's main office to be processed into purchase orders.
Now, this was back in the day and all of this was done using paper and the district's own internal courier service, commonly referred to as "brown mail," because most things came in those big brown manila envelopes. There was no email. If things needed to move faster than brown mail, it was done via fax. So, context.
The other mean old lady in this situation worked in the accounting office at the district offices. I'm not exactly clear on the details of why they hated each other so much, but I do recall that it had something to do with either a green bean casserole or a three-bean salad – I can't remember which – at some kind of district holiday party. Like, maybe both of them brought the same thing and it turned into a feud over whose was better, or something? I don't entirely recall the details, I just remember it was something to do with beans and a holiday party and that it was totally dumb.
The mean old lady at the district offices would sit on the purchase requisitions submitted by the mean old lady at the school site just out of spite, without any regard for the people who had submitted the requisitions to the mean old lady at the school site or any students who may have been impacted by her behaviors. The mean old lady at the school site wasn't willing to call over to the mean old lady at the district offices to find out what had happened to her requisitions, so she'd become hostile with the school site staff who would ask her where their stuff was. They became afraid to ask her where their stuff was, and just took it as a given that the average purchase would take at least 60 to 90 days before it came in.
Computers don't do any of that! As many concerns as we have about computers processing things correctly, that comes down to how they are coded. They aren't going to fight with each other over three-bean salads at a Christmas party and then undermine each other professionally to the detriment of the constituents they are being paid by the taxpayers to serve.
So, knowing that the implementation of the technology is inevitable, our job as informed voters and taxpayers is to understand what that technology needs to be able to do in order to truly perform according to the principles of democracy and the rule of law. That technology must account for how intersectionality impacts every person, whether staff, vendor, or constituent, who must participate in the execution of the government's responsibilities to the people.
This brings me to a very specific issue within special education in the State of California that has affected way too many families in a detrimental way, which is the intersectionality of the African-American experience with special education in the public schools. This is an under-researched and poorly regulated aspect of our current modern society, here in California, and as the State seeks to shore up democracy in spite of the many forces presently working to undermine it, I believe this specific instance of intersectionality particularly deserves the State's attention.
I'm speaking specifically of the long-outdated and now inappropriate Larry P. requirement. To quote the State:
"The Larry P. Case"

In 1972 in the Larry P. case, the United States District Court for the Northern District of California found that African American students in the San Francisco Unified School District were being placed into classes for "Educably Mentally Retarded (EMR)" students in disproportionate numbers, based on criteria that relied primarily on the results of intelligence quotient (IQ) tests that were racially and/or culturally discriminatory and not validated for the purposes for which they were being used1. In 1979, the court permanently enjoined LEAs throughout California from using standardized intelligence tests2 for (1) the identification of African American students as EMR or its substantial equivalent or (2) placement of African American students into EMR classes or classes serving substantially the same functions3.

The court held that court approval would be required for the use of any standardized intelligence tests for African American students for the above purposes. The court laid out a state process for this. 

The EMR category no longer exists. The court has never held hearings to determine the "substantial equivalent" of the EMR identification or placement, or whether IQ tests are appropriate for assessing African American students for identifications or placements other than the substantial equivalent of EMR. The state process to seek approval has not been invoked.

Although the law on assessment has evolved, as described above, the Larry P. injunction remains in place, and the court retains jurisdiction over its enforcement. The Larry P. injunction does not apply to tests that are not considered standardized intelligence tests.


Footnotes


1

Larry P. v. Riles, 343 F. Supp. 1306, 1315 (N.D. Cal. 1972).


2

The court defined a standardized intelligence test as one that result in a score purporting to measure intelligence, often described as "general intellectual functioning."  Larry P., 495 F. Supp. 926, 931 n. 1 (N.D. Cal. 1979), affirmed in part, reversed in part, 793 F.2d 969 (9th Cir. 1986).


3

Larry P., 495 F. Supp. at 989.
Here's what everybody needs to get, and which way too many school psychologists and other special education assessors in California's school districts do not: Larry P. only applies to norm-referenced intelligence quotient (IQ) tests that result in a full-scale IQ (FSIQ) score. It doesn't apply to the Southern California Ordinal Scales of Development (SCOSD) Cognition subtest. It doesn't apply to any standardized speech/language assessment measures. It has nothing to do with OT. It has nothing to do with measuring academic achievement using standardized assessment tools.
Unless the assessment measure is designed to produce an IQ score, Larry P. does not apply. But, I've now handled a half-dozen cases in the last couple of years in which the whole reason why the students' IEPs were poorly developed was because they'd been poorly assessed by people who didn't score any standardized measures for fear of violating Larry P. because they didn't actually understand the Larry P. rules. The professional development on this issue throughout the State is atrocious.
More to the point, the State needs to invoke its process to seek approval to now use the current, modern, unbiased IQ tests in the special education process, because the assessment failures caused by poorly trained cowards who don't have the sense to go onto Google and look up the rules themselves and/or push back against administrative supervisors steering them in a non-compliant direction are causing a cataclysm of disastrous consequences at the intersection of the African-American experience and childhood disability in the State's public schools. This just feeds these kids into the gaping maw of the School-to-Prison Pipeline.
I want to take it one more step further than that, though. I want to encourage more representation of the African-American community in special education assessment. I want to see more college students of color going into school psychology, speech/language pathology, OT, assistive technology, etc., so that they can be there to advocate from an informed, expert perspective within the system for the children from their own community who are at risk of being otherwise misunderstood by people who lack the perspective necessary to appreciate the long-lasting impacts of their assessment errors.
People who don't actually understand the rules can over-interpret them in an over-abundance of caution. They will not do more than what's actually been prohibited for fear of doing something they aren't supposed to, to the point that they're not doing what they are supposed to be doing. They go from one extreme to the other. In an effort to avoid committing a State-level Larry P. violation, they commit a violation of federal law by failing to appropriately assess in all areas of suspected disability according to the applicable professional standards and the instructions of the producers of the standardized measures used.
It's currently a "from-the-frying-pan-into-the-fire" situation for the State that is wrecking lives and creating special education violations left and right. The State is setting up its public schools to fail at this particularly significant intersection of social factors, at the same time that the State is seriously considering reparations to the African-American community here in the State.
I promise you that none of the assessors I've encountered in the last few years who have been committing these Larry P. violations are actually trying to be hurtful. None of them know what they're supposed to be doing and they're making dumb errors in judgment, often under pressure from authoritarian administrators who don't know an IQ test from a roll of toilet paper.
I'm advocating, here, for both the development and implementation of enterprise-class computing technologies that will automate as much of the public sector's administrative functions as possible according to the applicable regulations, including mandated timelines, as well as for the State to request the court to reverse Larry P. so that schools are no longer enjoined against using current, valid, appropriately normed IQ tests in the assessment of African-American children in California for special education purposes. These two things matter to each other.
Larry P. is no longer a solution, it's a problem. It's not that assessors couldn't work around it; it's that they don't know how to work around it and they commit more errors trying to than anything that could possibly go wrong actually using an IQ test on an African-American student in this modern day and age. Further, the specific ecological factors that contribute to the success of students who are impacted by the intersectionality of their disabilities with other traits that can affect their social standing, such as ethnicity, need to be understood as specific data points worthy of intense administrative and policy-making examination.
As a matter of civil rights and monitoring its own internal compliance with Section 504 of the Rehabilitation Act and the Americans with Disabilities Act, one would hope that a public education agency would want to know if particular classes of students are somehow being under-served and need more attention from the adult decision-makers involved in their educational experiences. Who is monitoring each school district's compliance with Larry P., right now? Is that the job of each district's 504 Coordinator? How is Larry P. compliance in the field such an issue, still, after all of these years and, more to the point, why is it even still a requirement after all of these years?
Analyzing data from an enterprise-class computing solution regarding intersectionality among special education students would help public education agencies recognize trends of noncompliance and programming failures. This would include rampant Larry P. violations producing shoddy assessments that result in poorly crafted Individualized Educational Programs (IEPs) that fail to deliver appropriately ambitious educational benefits according to the current Free and Appropriate Public Education (FAPE) standard pursuant to the 2017 Endrew F. Supreme Court decision.
Issues of intersectionality can be captured by competent data analysis, which can be greatly facilitated by properly coded enterprise-class computing technologies, and used to ensure that all students, pursuant to Endrew F., receive an IEP appropriately ambitious in light of their unique, individual circumstances. A properly configured system would be spitting out reports detailing the instances of noncompliance to the inboxes of the key decision-makers so they could respond as quickly as possible.
Had such a system already been implemented, the Larry P. violations I've encountered all over the State over the last couple of years would have been caught among all the others I haven't encountered and either rectified or prevented altogether by the State realizing what a colossal disaster Larry P. has become in the field and executing the process outlined by the Court to put an end to it. Were the State monitoring the right data points, it would have realized that Larry P. needed to be ended a long time ago and that it causes infinitely more problems than it solves because it forces assessors to assess African-American students differently than everyone else, which is not equal access.
Frankly, this lack of equal access is more discriminatory than using an IQ test could ever possibly be and becomes even more so when the quality of the assessments are compromised because the assessors don't know how to comply with Larry P. and they jack up their entire evaluations in the process. Jacked up evaluations lead to jacked up IEPs, which lead to the denial of educational benefits and all the consequences that these children will experience over their lifetimes as a result of being deprived of a FAPE.
The people who make these kinds of errors will be among the first to engage in victim-blaming once these students end up in the justice system, acting like it was unavoidable and inevitable, because they can't recognize or accept the degree to which they had a hand in making it happen. The people who do it on purpose hide among the people who don't know what else to do, fueling the victim-blaming, which becomes part of our current, exhausting, ridiculous, ongoing culture wars.
I would rather see Larry P. ended so that it's no longer creating confusion among assessors in the field and technology implemented that will identify when things like this are going on so they can be stopped early on. I would much rather monitor digital data as a compliance watchdog as I get older than have to go in, one kid at a time, to hold the public education system accountable to its mandates under our democracy's rule of law. So long as there is transparency in how the system operates and all the real-time data, other than anything personally identifying, is accessible to the public to be analyzed for compliance failures, technology stands to enhance the functions of democracy. But, it all comes down to how its coded.
I expect that watchdogs and advocates in the future will spend more time analyzing system-generated data than necessarily representing individual students, and that a healthier partnership between the public sector and the citizenry can evolve in which the user feedback shared with system developers and operators can be used to enhance its functions and allow each agency to serve its mandated purposes in a compliant manner that is both cost-effective and substantively effective.
The more that social and behavioral science is integrated into the policies, procedures, and applied technologies in the public sector, the more effective and efficient they will be. The more integrated the technologies among all of the public agency stakeholders, the more cohesive the communications and execution of time-sensitive tasks. I see a future in which systemic violations, such as rampant Larry P. failures, will trigger an examination of the intersectionality of disability and other social factors, such as ethnicity, on compliance and help identify when something like getting rid of Larry P. needs to happen sooner rather than later.
I see this Larry P. mess as yet another compelling argument for the implementation of enterprise-class computing technologies within public education administration. I hope the State is listening.