Episodes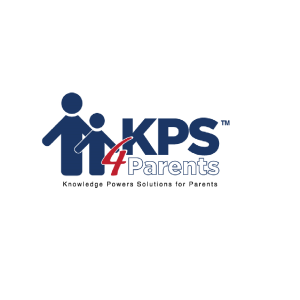 Tuesday Feb 21, 2023
Tuesday Feb 21, 2023
Click here for full text
---
I'm long overdue to post new content to the KPS4Parents blog, podcast, and social media, but it's been a busy school year. The continuing fallout from COVID-related school closures that disrupted the educations of most children, and had even more profound effects on our learners with disabilities, has kept me busy.
It's one of these COVID-related cases that brings me back to the blog and podcast today, because after over two years of waiting for a complaint investigation to get done that was only supposed to take 180 days, the United States Department of Education (USDOE), through its Office for Civil Rights (OCR), finally concluded an investigation of Oxnard Union High School District (OUHSD) and how it handled its students with disabilities during COVID-related school closures. To say I and the student's family now feel vindicated is an understatement.
You can read OCR's findings and the resolution agreement that OUHSD entered into with OCR to resolve its violations by clicking here. I'm not going to belabor every little thing in those documents because they speak for themselves and you can read them at your own convenience, but I will summarize them, here. In short, not only did OCR find that the District violated my client's civil rights, it likely violated the rights of its other students with special needs by refusing, as policy, to provide any in-person disability-related supports and services during campus closures, even if they were necessary in order for the student to access learning.
At the beginning of the pandemic, when the schools were first closed down here in California, the Governor's office understood immediately that our special needs students were going to be disproportionately affected by the school closures. With the new budget during the summer of 2020, the Governor committed $1B to cover compensatory education costs for students with disabilities who lost educational benefits during the school closures because they couldn't access the disability-related supports they needed in order to learn.
Back in the Spring of 2020, right after the pandemic hit and the schools shut down, both the Governor and USDOE reminded the public education system that its legal obligations to its students with special needs had not changed in spite of the pandemic and that local education agencies should do everything possible to continue implementing services and supports to students with disabilities during campus closures. But, there was also that extra money set aside by the Governor to compensate students for learning they lost due to unavoidable losses of educational benefits and, presumably, if their local education agencies otherwise botched their pandemic response to the detriment of their kids with special needs.
I've been negotiating Informal Dispute Resolutions (IDRs) to claims like these ever since in-person learning resumed, and I'm still dealing with the residual effects of the school closures across my caseload. Which brings me back to this most recent OCR investigation outcome.
What OCR and OUHSD are now doing is working together to repair the harm done to all of the OUHSD students with disabilities at the time of the COVID-related school closures who did not get the services and supports they needed such that they are now owed compensatory education. This is a very big deal!
According to the Resolution Agreement entered into by the District with OCR, OUHSD must send letters to every potentially impacted student and offer a meeting to determine if any compensatory education is owed to them and, if so, document how it will be provided. OUHSD is not being left to its own devices to determine whether it has met each affected student's needs; OCR will be overseeing OUHSD's implementation of these remedies to make sure they're done correctly. OCR will provide the technical assistance to OUHSD to help it clean up this mess and set things straight.
In theory, my work here is done, other than to work with the family of the student for whom I'd filed the complaint to make sure she gets the compensatory education that she is now due. But, for all of the other OUHSD students and former students impacted by this outcome, I still have concerns.
None of the other affected students and their families knew about this complaint. They're going to get a letter in the mail that they weren't expecting with an offer to meet with the District to determine if their kids are owed any back-due educational services and not necessarily understand what it is, why they are getting it, or how important it is.
Today's post is about making sure that the other students who are impacted by this outcome get what they need and are due. I know that OCR will be working with the District to make sure that the families who avail themselves of the offer to meet regarding their possible compensatory education claims have a fair shot at getting the right stuff. I'm not as worried about those families.
The families I'm most worried about are the ones who don't understand English and/or their rights. We have a fair number of households in the District in which the parents may not be educated sufficiently to understand what any of this is about. Unless they actually take the meeting with the District to learn more, OCR is not in a position to help make sure their kids actually get what they need.
So, my goal with today's post is to make sure that all the affected OUHSD families are fully aware of what that letter inviting them to meet with the District to discuss compensatory education really means and that they take those meetings and get the remedies that are due to their children. We have to remember that we already paid taxes so these kids could get these services, and then that money was never spent on serving them appropriately during campus closures.
This is about belatedly delivering the services that had been previously purchased by the taxpayers but never actually delivered to their intended recipients. The only part of this that brings new costs into the picture is all of the extra work that will now have to be done to help these kids recoup lost learning and catch back up after having been deprived of what had already been paid for in the first place.
After all of the OUHSD students who were impacted by this outcome, my next concern after that is all of the other students throughout the County whose school districts also refused to provide in-person services during the COVID-related campus closures who were not similarly held accountable by their regulators. The California Department of Education (CDE) has done a shoddy job, in my experience, of addressing these exact same concerns in other area school districts.
None of the school districts in Ventura County, to my knowledge, provided in-person services to any students with disabilities during the campus closures. In fact, I fought tooth-and-nail throughout the period of campus closures with a number of school districts throughout the State to address these same concerns. This instant OCR complaint was just one of many efforts I made to protect my kiddos during campus closures.
One family was able to use their health insurance to get in-home ABA services so their child had 1:1 behavioral supports during distance learning, which was the only reason he was successful, but that was an isolated incident. Another family was able to negotiate a settlement agreement with their district to reimburse the parents for paying for a private aide to come to their house to support their child during distance learning, but that was, again, an isolated incident. Most of my students sat at home with their moms as their 1:1 aides, which either worked or didn't, depending on the student.
If you look back through the content I created for KPS4Parents during the COVID-related campus closures, you'll see a lot of what I published back then had to do with the mandates that special education and other disability-related services were required to continue without reductions in services and supports. It's nice to know that the United States of America has our students' backs on that point, but they can't investigate the case of every student with disabilities in America. It took over two years to investigate just this one, although systemic violations were uncovered in the course of it doing so.
I sincerely hope that the outcome of this investigation benefits not only the students of OUHSD who failed to receive appropriately ambitious educational benefits because of the COVID-related campus closures, but also similarly impacted students in all the other school districts that used the pandemic as an excuse to cut corners and not pay for services that were so seriously needed by so many students with disabilities. This outcome needs to impact more students with special needs than just those within the OUHSD attendance area. It needs to set an example.
I find myself frequently telling people that the measure of whether a society is civilized or not goes to how well it takes care of its most vulnerable members, and that special education law is the canary in the coalmine of American democracy. If we can't respect the civil rights of our children with disabilities, what does that say for the civil rights of the rest of us?
School districts are not for-profit private businesses; they are government agencies funded to execute the functions of our society for the benefit of the public. We should be able to trust our local government agencies, including our local school districts, to abide by the rule of law.
KPS4Parents is currently reaching out to various stakeholders in Ventura County to make sure that the other families affected by this outcome understand exactly what this is, how they are affected, and how to make sure their kids get what they actually need. If you are part of an affected family and need assistance with this process, KPS4Parents will do everything we can to support you, including putting you in touch with other advocates and attorneys if necessary to handle the sheer volume of families who may need this level of assistance.
If you are part of another organization or agency that also serves students with special needs in Ventura County and/or their families, and would like to help area families navigate this process, please contact us and we'll get back to you as soon as we possibly can. It's exciting to be part of the solution, but the work is just getting started and our agency can't do it all alone.
We're part of the larger community of loving, democracy-minded people who advocate for social justice issues. We need the help of our social justice partners to make sure all of these affected families are properly supported and served, and to help us generalize these remedies to benefit other similarly affected students in other communities. It takes a village, so I'm asking for the rest of the village to step up and help me help all of these other affected families, and for the families who are already experienced with this kind of stuff to help other families who might not be so savvy.
This is an exciting time for systemic change, and I want families of children with special needs to feel empowered by this and set the example on how to participate in our democracy at the local level in a meaningful and impactful way. Bottom line, screaming at school board meetings about their personal beliefs and feelings gets parents nowhere, but regulatory complaints filed to enforce the rule of law can be everything.